Tomorrow Emma has an all day Girl Scout event called Brownie Palooza. Her troop is going to meet with other Brownie troops and work on their try its. I have to have her there at 8:30 and pick her up at 6pm.

I can't think of a time where she has been somewhere all day without me and I'm paranoid that she isn't going to have enough for lunch.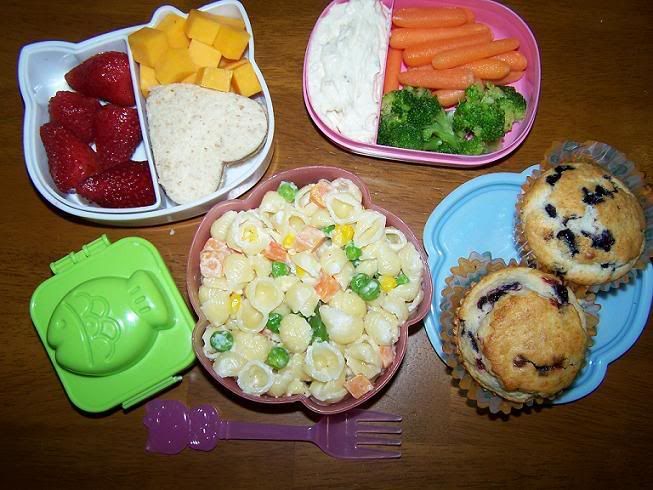 Starting on the upper left she has strawberries, cheese and 2 mini bologna sandwiches. Then there is ranch dip, carrots and broccoli. Still in the fishy container is a hard boiled egg. Pasta salad with parmesan cheese, ranch, peas, carrots, corn and green beans. And last but not least, a blueberry muffin and a triple berry muffin. She has a bottle of water to take with her too.
Not too shabby for the fact that I had forgotten she needed a lunch for tomorrow. This is all stuff I had on hand. It is probably way too much food, but at least I know she has options.