So yesterday Ashley and I took the kid's over to CCA (thrift store). It's their anniversary so pretty much everything in the store was 50% off, including toys and games. I got all of these games for the kid's and the most I paid for any of them was $1.55!!!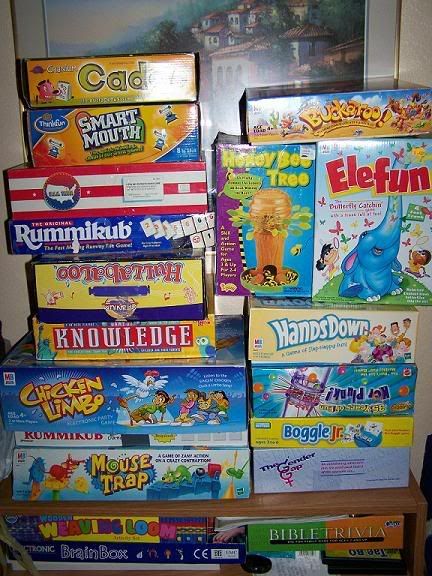 Today my mom and I went back and got even more games. Then we went to Half Price Books and I helped Emma pick out these two books. They are so pretty. Every page has glitter on it and the illustrations are pretty enough without the glitter! And the glitter is sealed so it won't rub off, that's a bonus.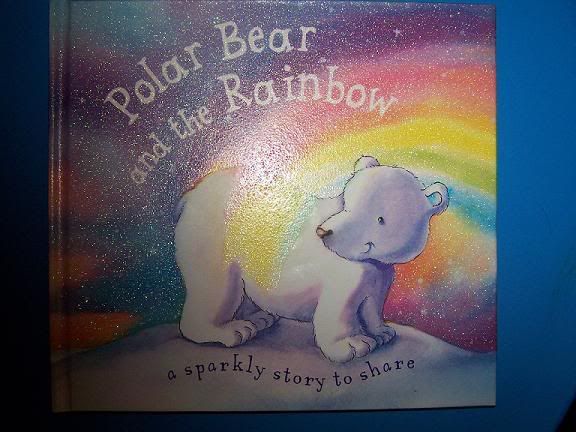 This is the book for Sara. It has pull out tabs that change the story.