I've decided to start a new thing for Friday's called Flashback Friday Five. It makes sense. It's Friday, I'm flashing back and I'm posting five pictures! I encourage you to do the same! It's nice to drag out those old pics that no one ever gets to see anymore!

So from now on, every Friday I will do this. I already have like 5 pages of an album saved in photobucket so there is no shortage of photo's. And not all of them are really old, some are from last year. I just like to reminisce so I thought I'd share it with you too! And in case you didn't know, to see a picture bigger, just click on it.

Here is my grandma Ruth. She is my mother's mother. Isn't she beautiful?!?! She looks just the same but older....I wish I could age that well!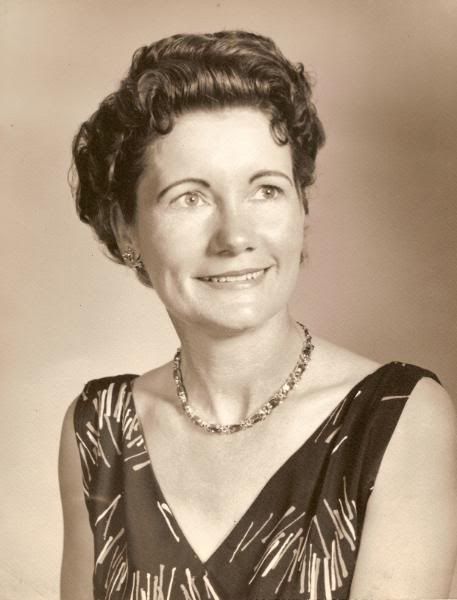 Here is me and my mom. I was 11. This was taken at my grandpa's wedding. I think Emma looks like me here. Her face is rounder and her skin is definitely fairer than mine, but we have the same eyes and cheeks!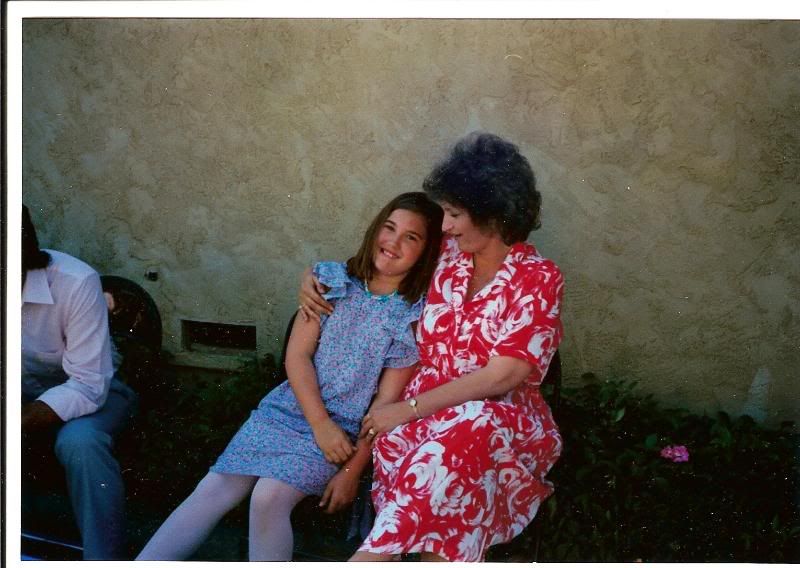 This is me with my best friend Rachel. Short isn't she? hehehe This was taken back in Dec. 1999 and we were both 23. I am pregnant with Emma here, but you can't tell. Actually I didn't really show with her until I was in my last month!!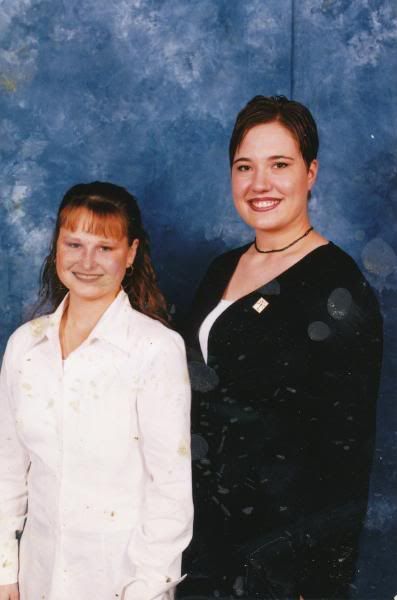 Awww here I am when I was 3. I was a HUGE Mickey Mouse fan. I remember that one year for my birthday my mom made me a Mickey Mouse cake. And if you ever see pictures of me before the age of 10, my hair will no doubt be in pigtails. Ugh
And last.....this is the day I got married. I don't have very many pictures of that day and most of them are messed up like this one. We got married at the JP's office and I wore all purple. Even my mails were purple (so gross). But I was in love with lavender. Aaron and I were both 25.
So there is my Flashback Friday Five. Now I hope you do the same, because I would love to see everyone else's pictures!!