Emma made us dinner, not last night but the night before. I was busy yesterday and didn't have time to load the pics up. She is so cute and was really excited to be able to cook on her own.
Cooking the chicken
Adding the pasta and spinach.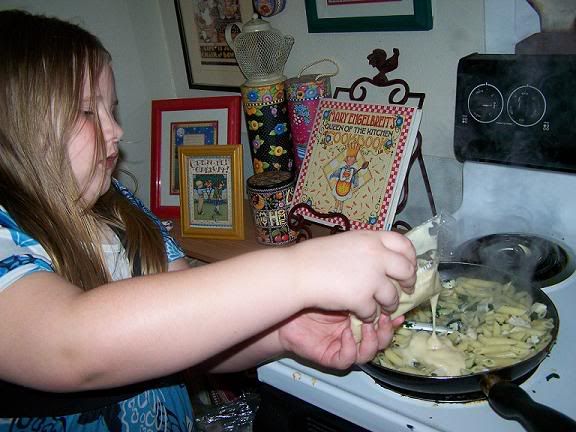 The final result.
This is the package for the dinner. It was less than $5 in the freezer section at Walmart. We all really liked it, especially Anthony. That boy likes spinach!