I got a couple of things form the internet. I love that both Amazon and Ebay don't require me to have my credit card on hand to order from them...so if Aaron takes the debit card....I can always just shop online.
I actually got some cool stuff though. I ordered these 2 videos for the kids from Amazon. They had good ratings and the kids need more physical exercise. Of course I did order these before I knew we were moving so I have a feeling that I won't need them....we will have a backyard and that means freedom...and peace and quiet...it just keeps getting better and better! lol
Okay, someone on the message boards raved about this dog brush. They paid $70!!!! for it and said that it worked great. Well Caleb is a shedder and I hate it! Dog hair everywhere. I found mine on Ebay and won the auction at $21 and paid $5 for shipping...I saved $44! See, the internet is good for something!
This is Aaron about to leave for work this morning. I wanted to take his pic and instead of being a nice obliging husband, he gave me this face...which of course I didn't notice until the camera took the picture. For those of you who don't know Aaron....the problem with the pic is that he is oversmiling....yes you read it right...oversmiling. And he's doing it on purpose!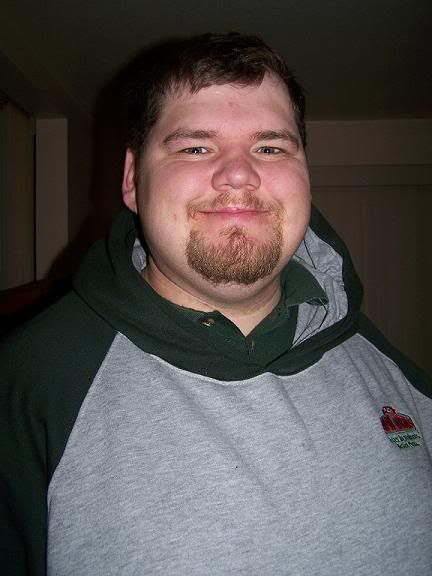 So he did this for the next one!~ He actually stuck his tongue out at me 2 different times, but I only caught one on camera. For that I said, I'm going to blog it. lol He doesn't understand my blogging obsession and it's now become a threat....if you don't I will blog it....that was funny, I'm gonna blog it....let me take a pic for my blog....he hates it. I tell him that someday he will appreciate that I saved such trivial memories.
Then he just outright refused to let me take a good pic of him. Whatever, go off to work and make some pizza's pizza man!