I am so loving spring right now. We have the prettiest backyard, it is so green. There are trees all along our fence line so it's like a little wall of green. With exception of the fence that we share with our neighbor, no green there.
Here is a picture of one of out big trees. You can only really see the hummingbird feeder, but we also have another bird feeder and a bird house in there.
This is the corner of our backyard that is along the street.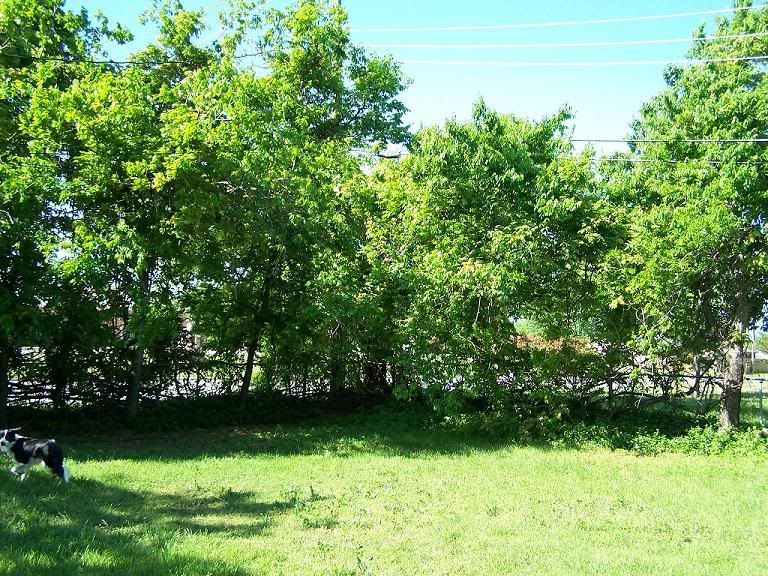 Here is the other corner that backs up to 2 other yards.
Our newest bird feeder. $5 at Walmart-you can't beat that!
My mom gave me this birdhouse. I think it's charming. I have more somewhere still packed away. Maybe when my mom is done unpacking her house she will give me some of her collection (and she has quite a collection...hint hint). lol
This feeder is pretty cool. It attaches to the window and on the other side it has a temperature gage so you can see what the temp is from inside the house.
Still have yet to catch a hummingbird using it, but the level keeps going down, so they are out there somewhere!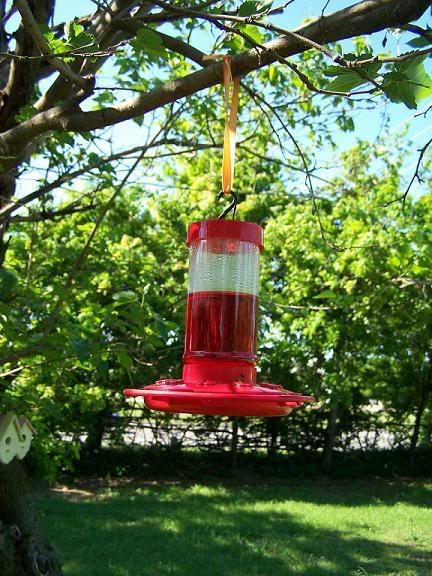 Ok...now on to the gardening. I decided that I wanted to grow some veggies. I wanted them to be grown in containers, but I think I might have to find a spot in the backyard for them. We will see how it goes.
Here are the girl's helping to put garden soil in the pots.
Emma checking out the plant. Notice how it's already growing. I knew that the only chance of me growing a vegetable was to get one already started!!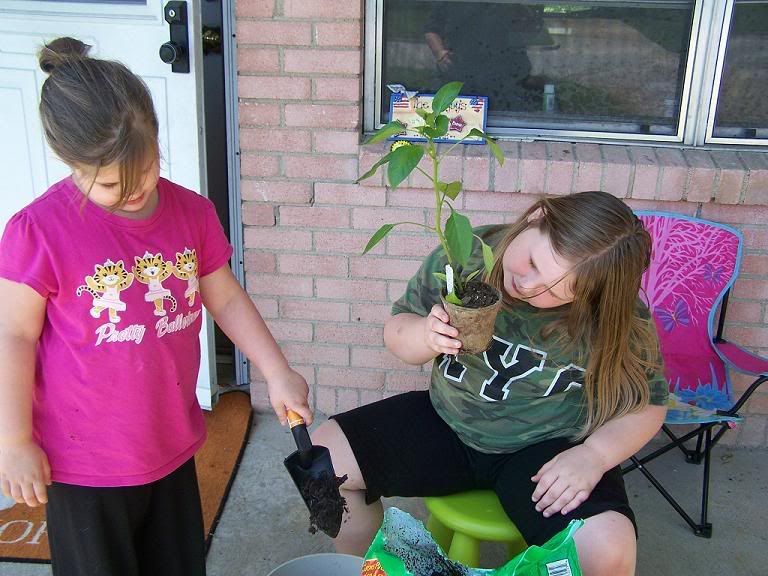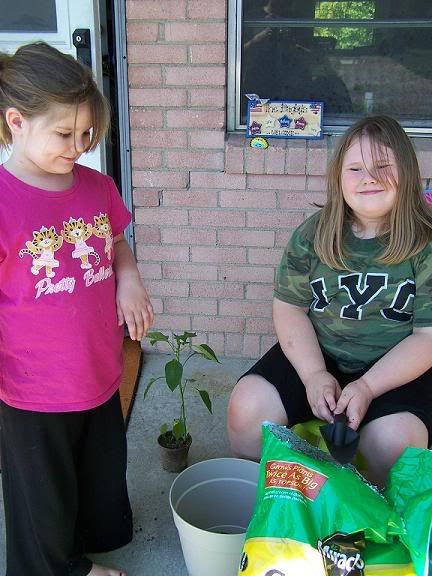 Here is Emma yesterday with all of the plants.
Sara was taking notes on the veggie's progress on her clipboard.
From left to right: strawberries, jalapeno's, roma tomatoes, Bonnie Original tomatoes, green bell pepper and strawberries again.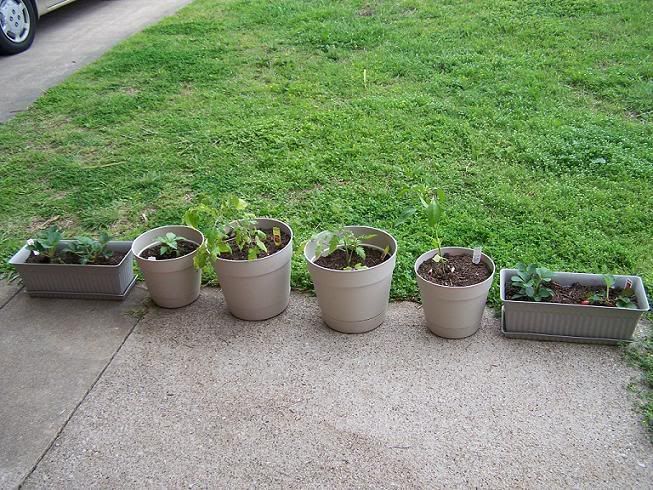 Here is the bell pepper plant. It's actually a pretty cute plant.
Now the kid's freaked out because they could see a bell pepper coming out. Can you? Okay, if you look in the center of what looks like a dying flower, that is the tiny little pepper starting to come out. It is sooooo small! Totally cute. I think I will get some red and yellow pepper plants too.
These are my tomato plants. I don't think I have a big enough container for them and that is why I might have to actually create a garden in the backyard. Which sounds like a lot more work than I wanted this project to be! lol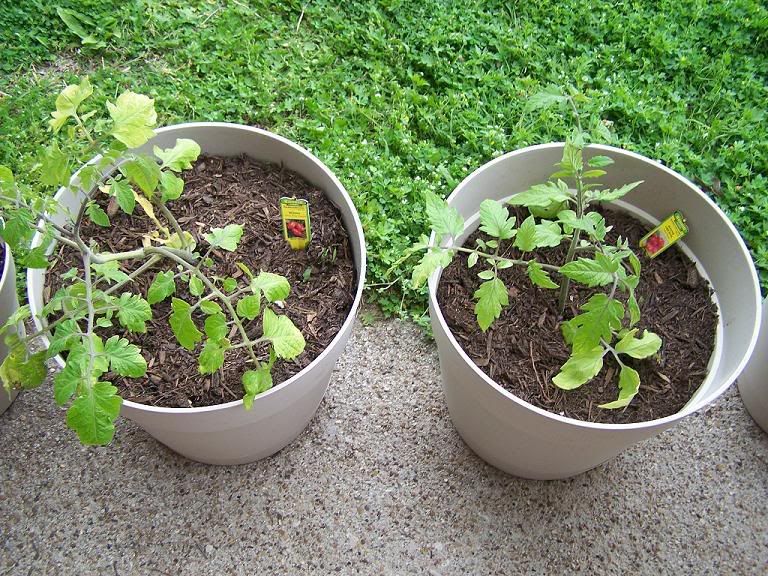 My jalapeno plant. It's supposed to be "monster" jalapenos, which isn't what I wanted, but they were out of the regular jalapeno plants.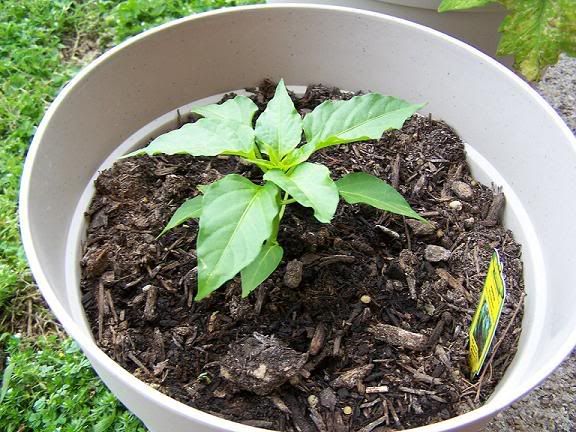 Some strawberries growing. I'm gonna need more than 4 plants if I am gonna have enough strawberries for Emma and Aaron.
I'm also on the lookout for a berry bush like blackberries. Aaron and the girl's love blackberries, and that is my favorite kind of jelly...or jam...or whatever the Smuckers kind is. lol