Since Aaron has to work on Easter, we decided to celebrate a day early. This is what the Easter bunny left for the kids. All three of them got new books, some Easter cookies, coloring sheets and a small bag of M&M's. Very low-key this year.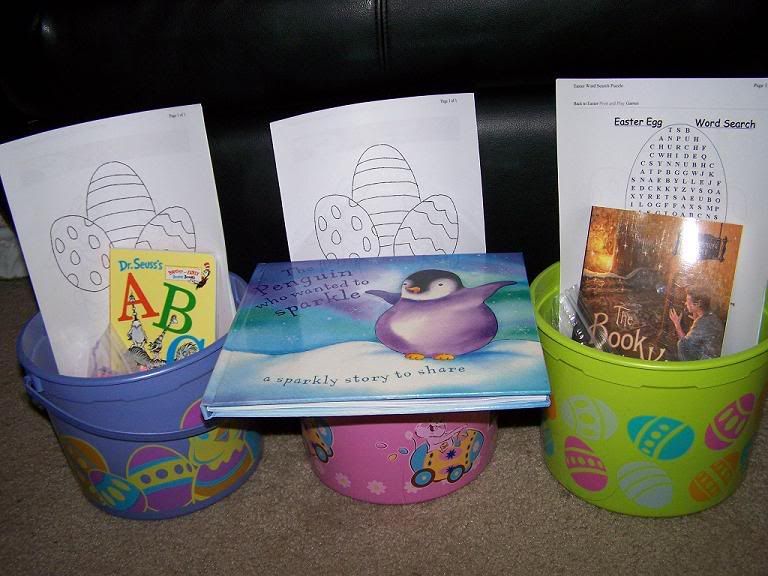 Here is Sara waiting for our name to be called to eat at IHOP. We eat breakfast there and then went to see Horton Hears a Who. Which we all looooooved!!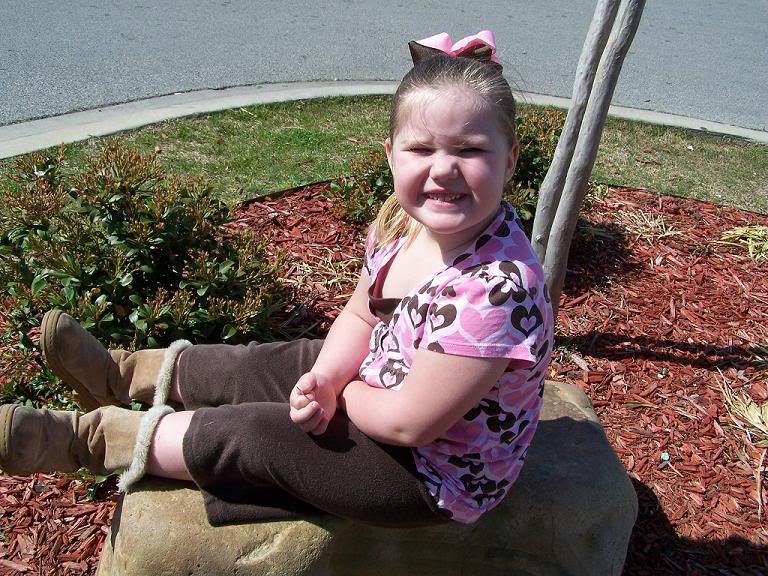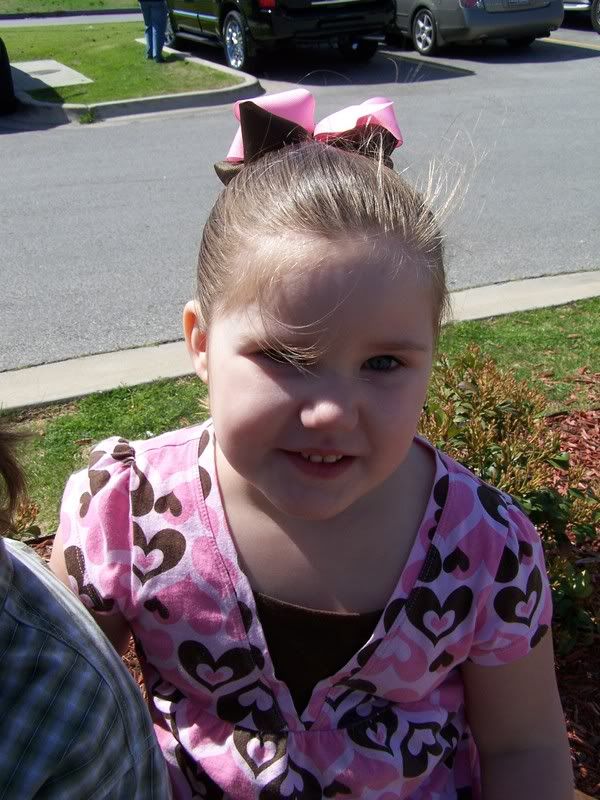 All three kid's ordered a Beezlenut Splash (Sprite with Jello cubes), and none of the kids really liked it.
"I'm ready for my bacon" is what she said here. The girl loves bacon.
Up close of the Beezlenut Splash.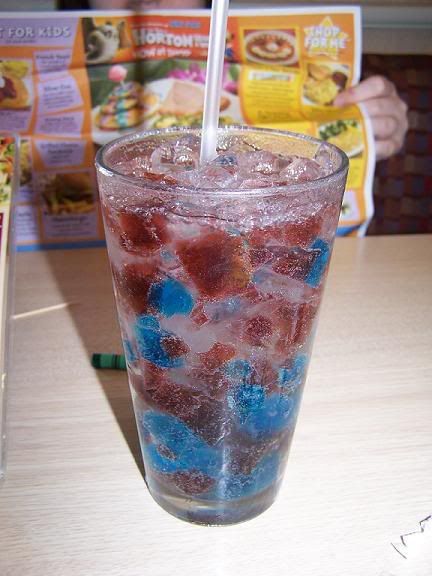 I ordered the Mayor's Breakfast which was green eggs, ham, hash browns and Who-Cakes. I gave Emma my Who-Cakes, but they did look good.
Anthony ordered Jo-Jo's Kid's Breakfast. Basically the same as mine but not as much food (no hashbrowns). He really thought that he would like the green eggs (eggs with spinach) since he loves spinach pizza. But it was too much of a strange taste for him. We both got ours with cheese on it...and I agree, they were strange, but edible.
Here is Emma in the bathroom at the movies checking out the air dryer. (Dork) We all loved Horton Hears a Who! I can't wait to buy it when it comes out. Sara asked me if I would and I told her "definitely"!
I am marrying McDreamy!
The kid's with Wall-E. That movie looks really cute.
I love the Ice Age movies, so I am really excited for this one!
Dying eggs. Nicole helped the girl's dye the Easter eggs. They made glitter and camo eggs.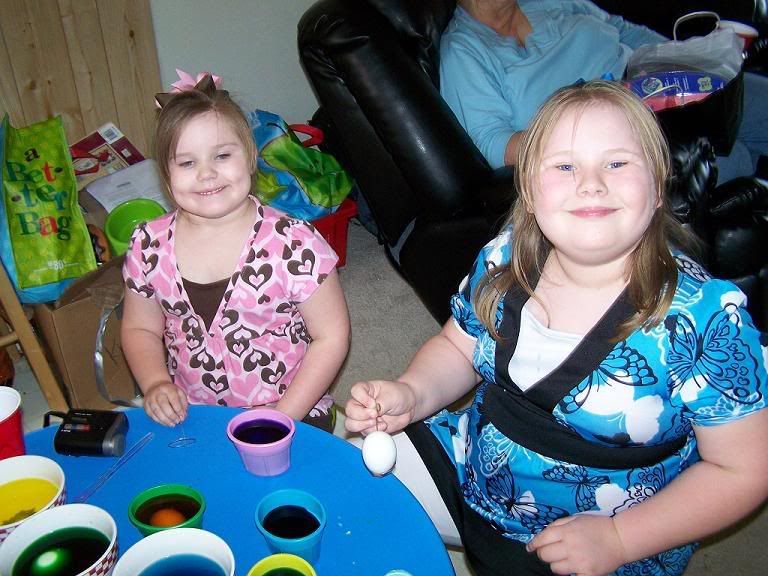 Blue is just Emma's color. That girl has the prettiest blue eyes I have ever seen!
Sara was really excited and kept asking me if the eggs were done or if she could dip them in more than one color.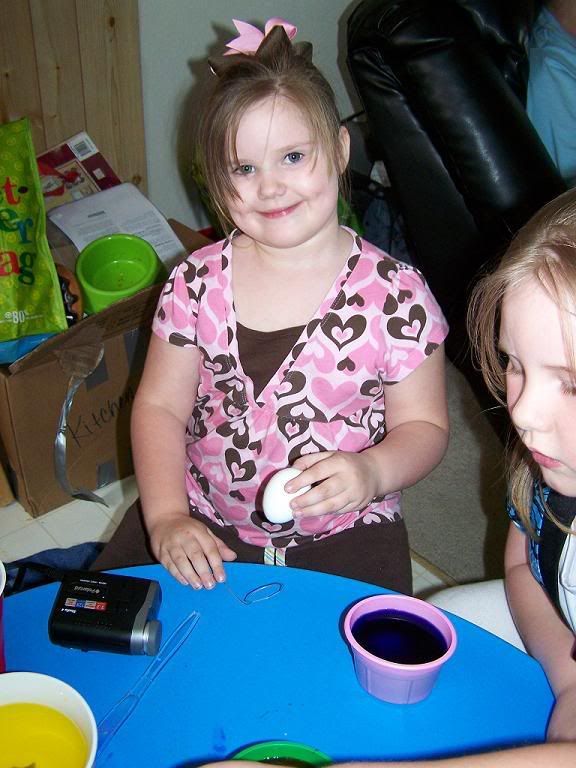 All Aaron and Anthony did was play the Wii! I challenged my mom to some tennis, but we never got around to playing.
The egg hunt. We had about 250 eggs. No lie, 250! All of them filled with candy or labeled with money amounts. Last night I almost had Aaron go and get more plastic eggs because I didn't think that we had enough. OK! lol
Here is Emma getting the glitter eggs from around the fairy rock.
Sara would pick up an egg and shake it before putting it in her basket...I'm surprised she got any money eggs since they were the empty ones.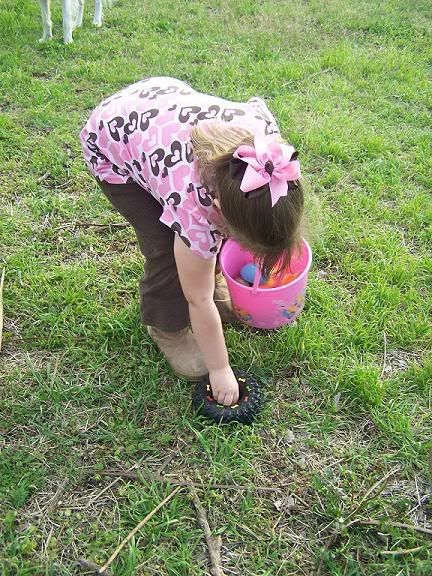 Aunt Cole helped Sara find more eggs at the back of the yard.
Emma filled up her first basket fast! And yes, I said
first
basket!
Notice the new basket she is holding? lol Yep, she found herself another basket to get more eggs!
Anthony tried to only get the camo eggs...but he kept walking past them...lol
Here is Sara with her second basket too!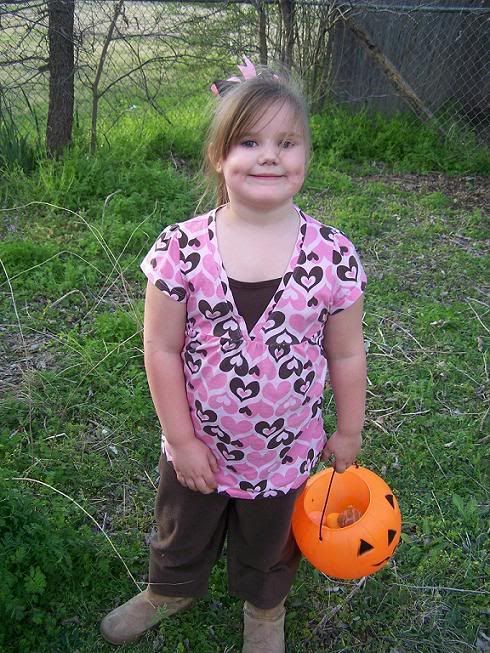 Here are the kids with all of their eggs. You think that we had enough eggs? lol
Emma was definitely the fastest of the three!
For dinner I made baked ham, au gratin potatoes, mac & cheese & baked beans. For dessert I made carrot cake cupcakes with homemade cream cheese frosting. It was soooo good!!
I made one up for Nicole and she was like, "I don't like carrot cake" and I told her that she had to try it and it would change her mind about it. Yeah, she liked it! In fact, me, her and my mom kept going back to the kitchen throughout the rest of the night to get another one. It was the frosting. Tasted just like cheesecake.

This year is has been the best Easter yet. It wasn't stressful and very laid back. The kid's had fun. I had decided to not dress them up and that was a big help since it's hard to keep three kid's clean all day! Next year will be planned to be like this year's for sure!