Since the girl's spend the majority of their day in the backyard I thought it would be cool to get them a "playhouse". I found this tent on clearance at Target for $12.50 and it came with a tent, sleeping bag, flashlight, headband and water bottle all in a cute little backpack.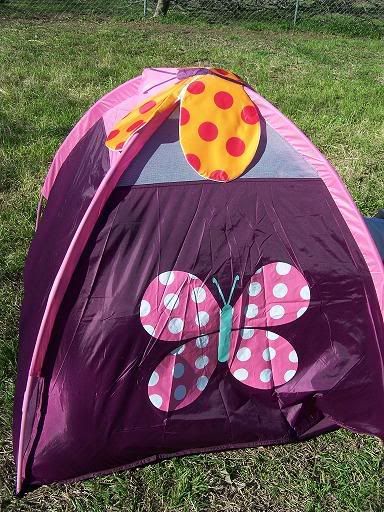 When Aaron got home from work the girl's had to surprise Aaron with it. Boy are they Daddy's girls!
This is my attempt at taking a picture of the butterfly on top by just holding the camera in the air. I tried 3 times and this was the best one! lol
Emma asked if they could stay the night in the tent. I said sure but I know that they will be too scared to really sleep out there.