This picture was actually taken Christmas Eve, but they are so darn cute!
Our tree Christmas morning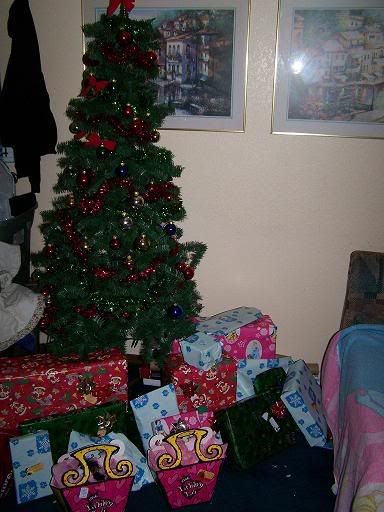 A husky Webkinz for Anthony. Emma got a clydesdale horse and Sara....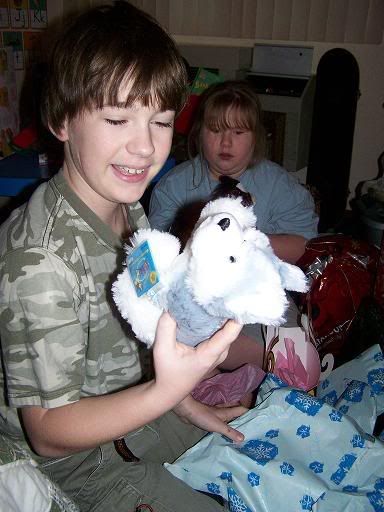 got a pink poodle!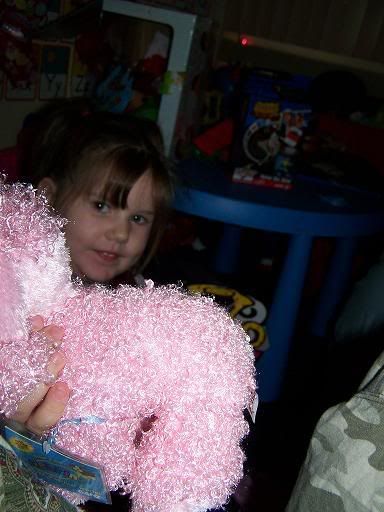 Anthony was pretty excited about his Fly Fuzion pen. He also got the mp3 player he has been begging for!
Emma got a Littlest Petshop playset.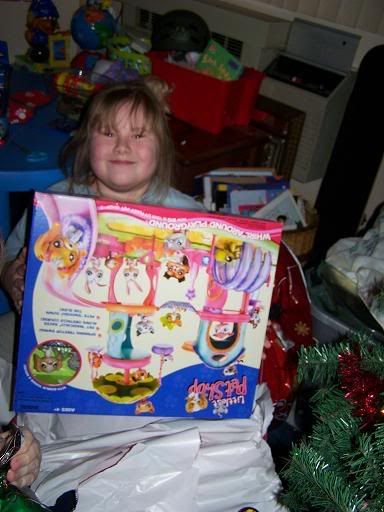 Sara got a My Little Pony ice cream truck. She has been asking for it. We dropped the kid's off with my mom to finish our Christmas shopping and when Sara was getting out of the car she said "don't forgot the ppny ice cream truck"! She's so cute!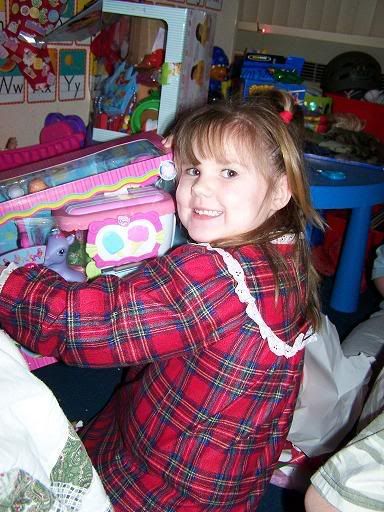 A camcorder to record his skateboard tricks
Opening a "cracker" I made him. I made them each a surprise ball and 3 crackers filled with candy. I totally forgot to take pics. The crackers were toilet paper rolls fille with candy and wrapped in tissue paper with stickers on them.
We went to my mom's for breakfast after opening presents. She made us awesome Belgian waffles, bacon and scrambled eggs with cheese. MMMMMM
Then we went to Aaron's sister Jennifer's house. Here is Sara with their cat.
Aaron's brother in law Alfredo
Aaron's neice Kayla harassing Sara.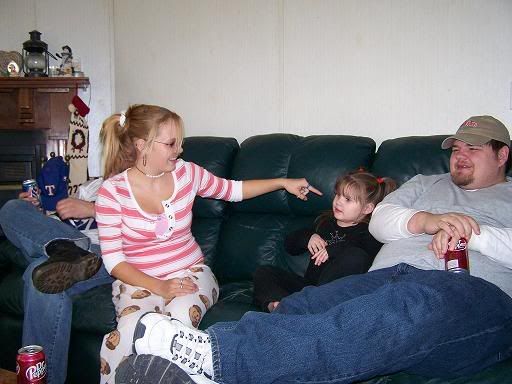 Aaron's other neice, Danyelle, holding the huge remote!
All of the kids. From left, Anthony, Austin, Kayla, Diana, Emma, Sara and Danyelle. Kayla and Austin are brother and sister and Diana and Danyelle are sisters.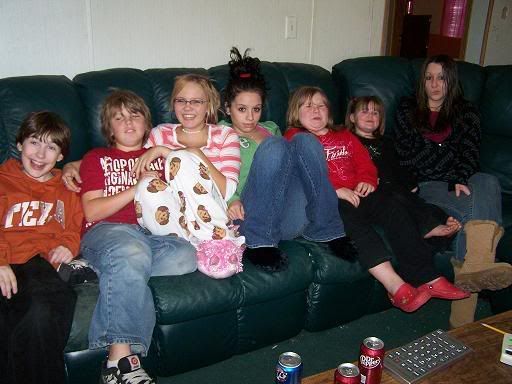 Aaron and his sisters. Tracy, Jennifer and Nicole. Tracy is the oldest, then Jennifer, Aaron and last, Nicole.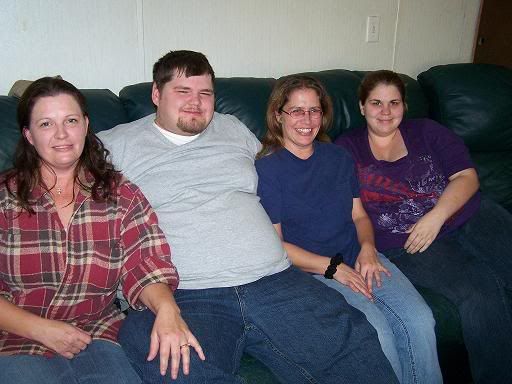 They love their brother...awwwwww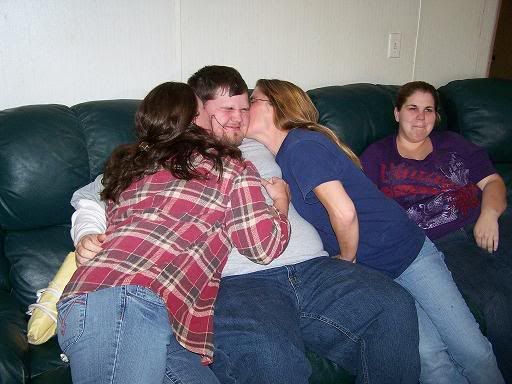 Kayla on the floor after the first time Aaron flipped her upside down
She kept beating him up and so he would pick her up and flip her.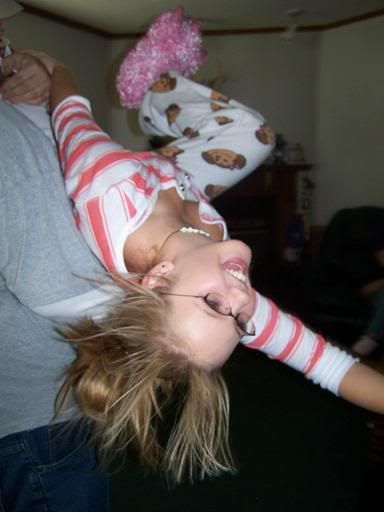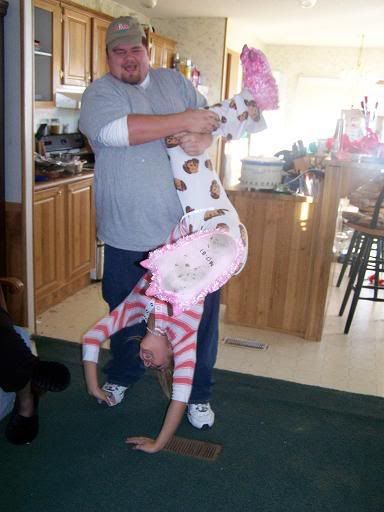 Then he said "stop hitting yourself, stop hitting yourself" lol