We had Sara's 5th birthday party at McDonald's. Since it was a small party we decided to have it on her actual birthday, which was yesterday, a Tuesday. Just our luck, that was family day and for every value meal we bought we got a free kid's meal. Not too bad!

With my car being broken down and Aaron always working I didn't have a lot of time to come up with a cake. My plan was to make strawberry cupcakes but I ran out of time and this is the cake that Sara picked out.
Here she is with Kyle eating their cake

She is just too adorable! I can't believe she is 5!!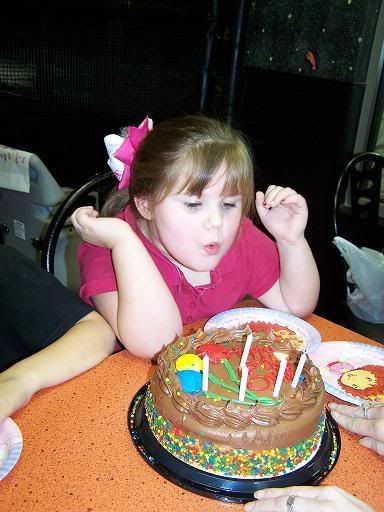 Emma taking a break from running around!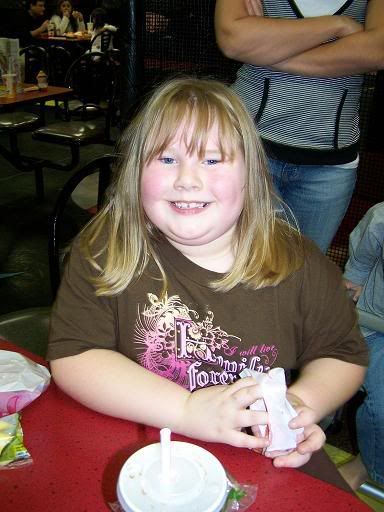 Auntie Rachel, 5 1/2 months pregnant (with another boy)!
Daddy bought her 6 Strawberry Shortcake balloons.

Jacob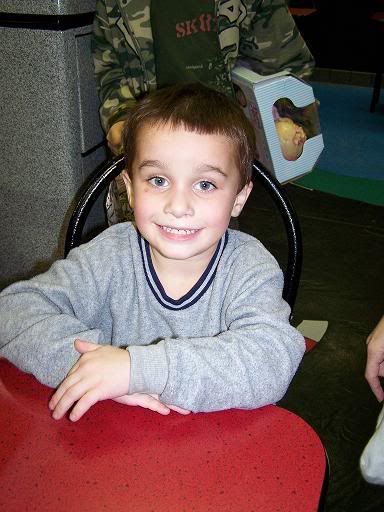 Ashley and Sara with her Fur Berry Mommy picked out for her.
A baby doll from Nana