I bought the girl's these beautiful bracelets for Easter. I got them on Ebay on sale for only $3 each! I couldn't pass it up, they are so pretty. I think what I will actually give them to them for Valentine's Day. My mom bought them each dainty little crosses that have cubic zirconia in them so they sparkle. So I want to keep the tradition of jewelry gifts for them.
And of course I had to get myself one too. I actually found mine first and the same seller had the pink ones too. I saved them to my favorites so I can return and get more.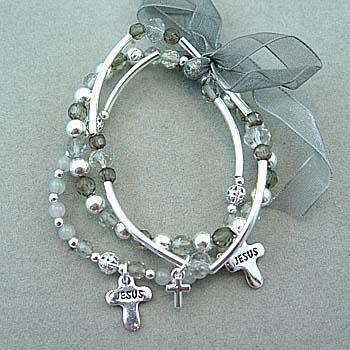 Here is another bracelet. I didn't buy this one yet, but I plan to.
This I did buy. It's more casual and I like that.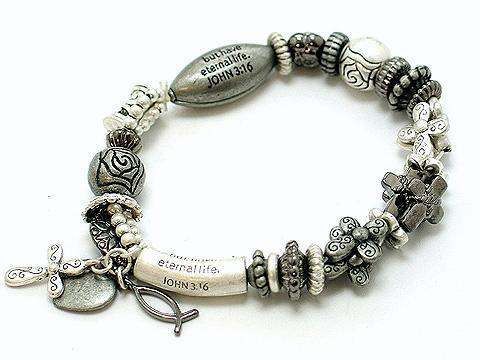 This is the perfect gift for Emma. She loves horses and they even have a matching bracelet. It will have to wait for her birthday though.
This is for little girl's too. Maybe this will be their Easter gift. It's hard to believe that all of these are under $4, some under $3! Boy I lucked into that!