I made some new hair bows and wanted to try them on Sara. In the first few pictures with the brown bow, she is actually ignoring me, just going on about her business.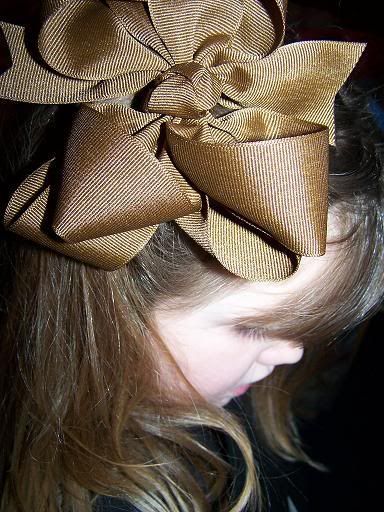 Then come the posed pictures with the black bows. She didn't want to do these, I made her. We later made a compromise...
I wanted to take her picture and she wanted the fake pickle in the picture. That was the compromise. lol
Don't know why she wanted to put a pickle in her ear?!