Anthony's bento. He had a ham & cheese sandwich...you see how it's wedged in there against the divider? He didn't realize it was a sandwich. He thought that I just gave him a piece of bread. lol He also got carrots, grapes, Hello Panda chocolate filled cookies and a Babybel cheese wheel.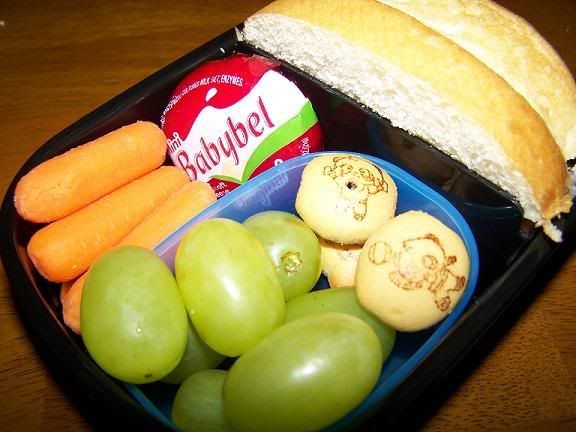 Emma has a ham & cheese sandwich, Hello Panda cookies, watermelon, grapes, carrots and a Babybel cheese.
Sara's bento. 2 butterfly shaped mustard sandwiches, HK container of vanilla yogurt, Babybel cheese wheel and grapes.