My best friend Rachel and her family came over for the weekend and we cooked out. Here are the boy's being all dorky and drunk.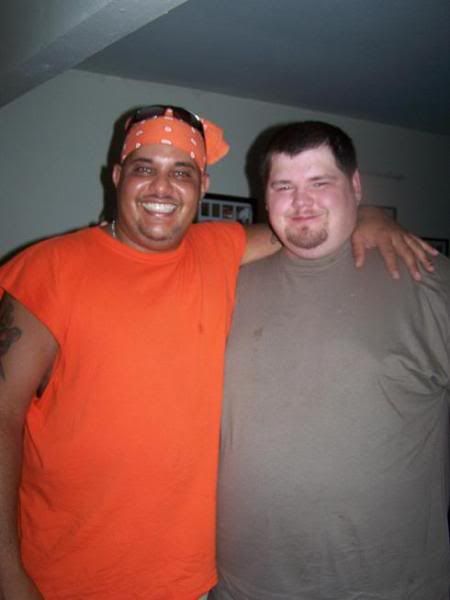 Sara ready to go get wet
Little baby Joey
I made these awesome jalapeno poppers and the guys wanted more so Rachel helped me out.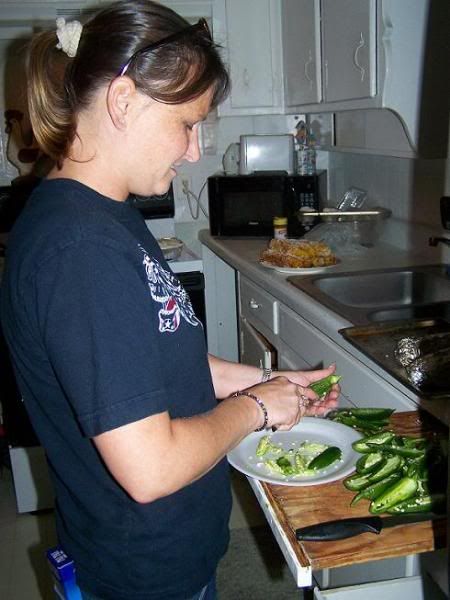 Emma showing Joey the game she was playing. She just loved on him all weekend and wanted to take care of him.
The boys fell asleep first. Emma wanted to prank Pucho and put shaving cream in his hand and tickle his nose but we wouldn't let her....but we did do the next best thing....painted his nails. lol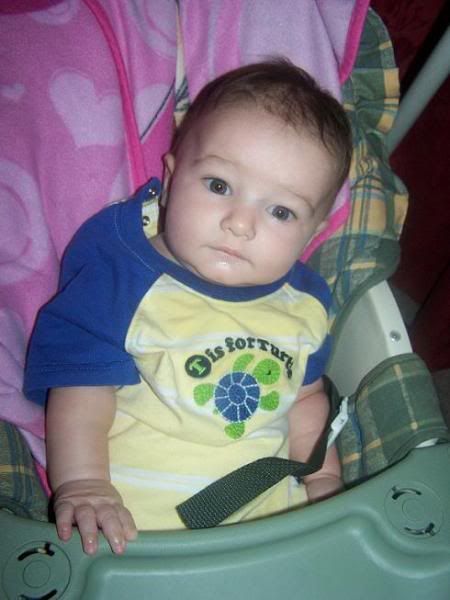 The jalapeno poppers....sooooooooooo good!! All you do is cut the jalapenos in half, take out the ribs and seeds, fill with cream cheese and wrap with bacon. I got the recipe here,
The Pioneer Woman Cooks
. She rocks.
Brisket, partially cooked on the grill, partially cooked in the oven. Rachel did all of the seasoning and it is the best brisket I have ever tasted in my whole life.
Mexican corn on the cob. Awesome. The best corn ever....we just had a really good weekend of food!! (We had fajita's on Sat. and brisket on Sun.). Here is what I did for the corn.
I shucked 10 ears of corn and placed them on a sheet of foil with a big pat of butter on it, then I rolled them end and twisted the ends closed. We put them on the grill for about 15 minutes.
While those were cooking I put about a cup of mayo in a bowl and added a few dashes of seasoned salt, paprika and 1/2 a lime's worth of lime juice and mixed it up. When the corn came off the grill I unwrapped them, spread the mayo on and then sprinkled cojita cheese (mexican parmesan cheese) and paprika on and that's it.
Seriously the best corn ever!!! Some cayenne pepper on it would have been good too but I didn't have any.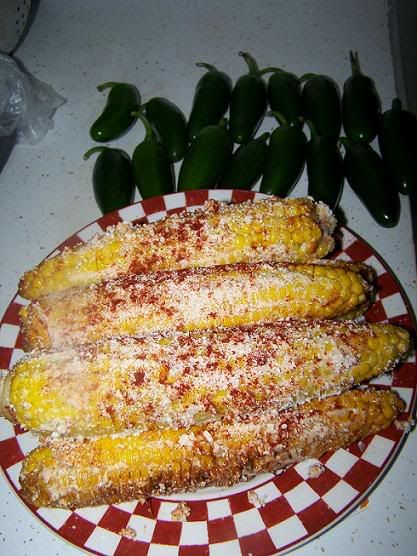 Ahhhh breakfast burritos. Scrambled eggs with onions and cheese, potatoes O'Brien, and either bacon or brisket. yummy!