This is Emma's lunch. She had a ham & cheese sandwich, carrots, Ritz crackers, swiss cheese wedge, grapes and some Quaker Oats mini rice cakes with chocolate drizzle on them.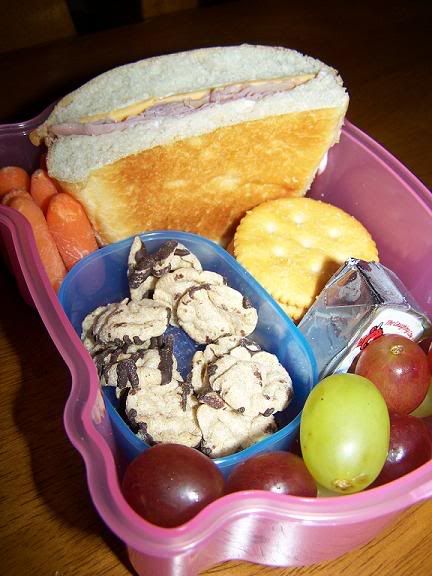 Anthony's lunch. Pretty much the same as Emma's, minus the grapes.
Sara's lunch. She just had the crackers, cheese, carrots and grapes.