The kid's only had a 1/2 a day of school on Tuesday. They didn't seem to mind. The 2nd day of school we worked on writing the letter f and practicing the /f/ sound.
Sara took forever doing her history pocket. I am trying to be patient with her because it's all exciting to her, but the child needs to speed it up!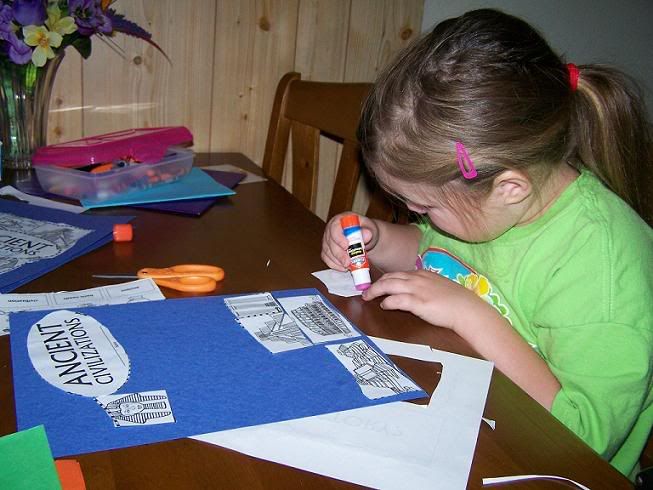 She wanted me to take a picture of her bunny wearing a tiara.