Apparently when I was 4 I watched Sesame Street. That is the only explanation I can think of as to why I would draw my parents to look like Bert and Ernie. My mom is Fran, I mean Bert....with curly hair. I know you are so jealous of those eyebrows.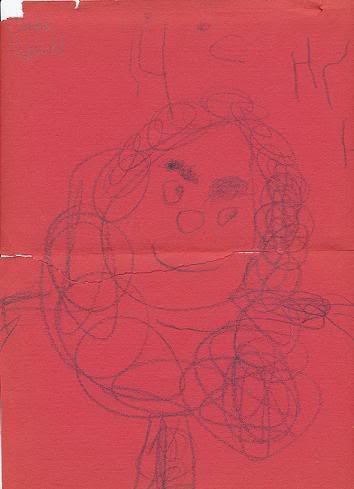 And here is my dad Ernie. Really my dad's name is Gay..yeah yeah haha For whatever reason, his head is apparently bigger than his hair.
In case you were wondering, I decided to try out the scan feature on my printer. And Sara lost my camera. She was taking pictures and she can't remember where she set it down. I haven't looked that hard for it, but I hate to blog without pictures...so scans it is! Below is the actual Bert & Ernie, for reference ya know.