When I checked my mail this morning, this is what I found! Three of them are all of the way from Japan! Can you guess what I would be getting from Japan? Okay, so the title of the post gave it away!
This is not from Japan. It's a bento cupcake holder...although I don't think it would actually hold a cupcake. Especially not a frosted one. It's more of a muffin holder. And we have two of them...one for each girl. I don't think Anthony wants a purple cupcake holder.
Anthony's long awaited Jack Skellington bento box! This is one of the three from Japan. He is very happy to not have to use his sisters Hello Kitty bento box stuff anymore!
They just don't sell cute boy bento's in the U.S. and the price for the Nightmare Before Christmas ones on ebay are crazy! I got this for only $5 and that included shipping!!! I'm bidding on another one for him, but it's a complete set.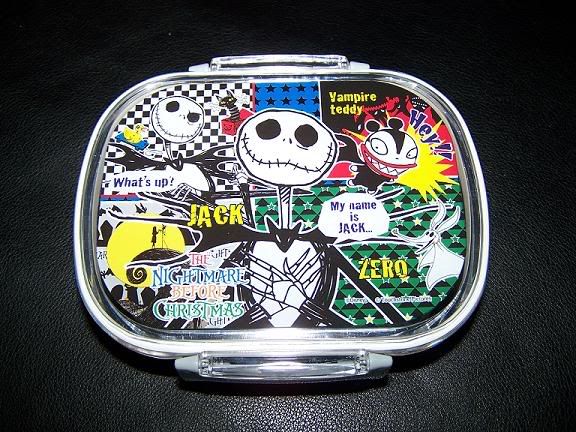 The girl's new bento boxes (they each got one) from Japan. I actually got a great deal on these. The shipping from Hong Kong was $7.99 and the end of auction price was 99 cents!! So I got them each for about $9!! That is at least half of what you can usually get them for.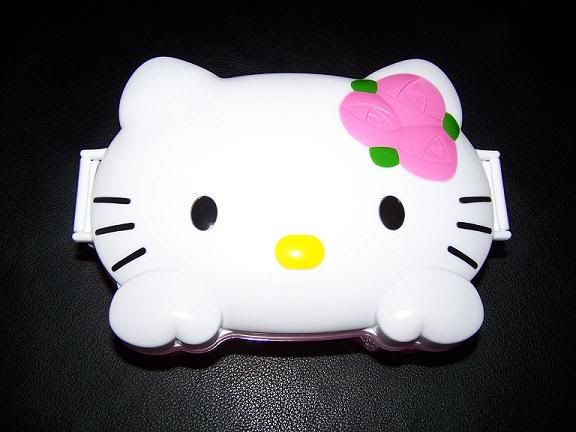 Sara holding her new bento box. These boxes are a lot larger than the regular boxes we have gotten in the past. I wasn't expecting that...but it's a good thing!
She just would not let me take a pic without her pretending to each the dang cupcake!
My loot of the day! I also got some cute Halloween ribbon in the mail....but I'm waiting on some other ribbon too so I will wait and post that together.