I picked up some Halloween cookie cutters for the kids bento lunches. Here is Anthony's shaped like a ghost with some applesauce and cheese.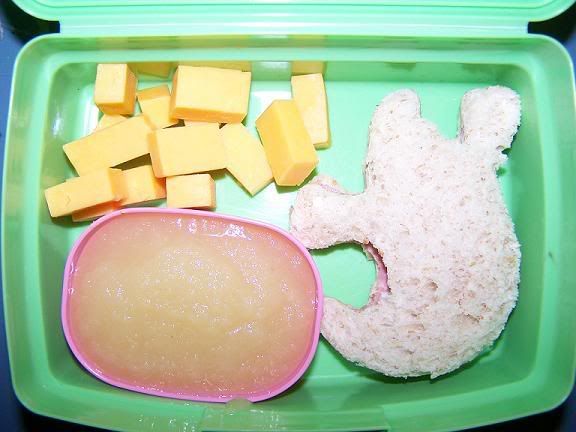 Sara got a little pumpkin, cheese and cheddar bunnies.
Emma got the last of the strawberries, cheese, applesauce and 2 little sandwiches.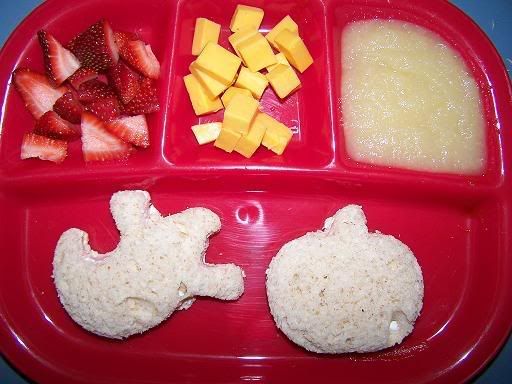 Friday is our Cooking Day or school and we are making little pumpkin shaped sugar cookies. We have so much going on with school, art and crafts and activities....there doesn't seem to be enough time for anything!!