So this is what my hand looks like today. It looks all purple and it sooo tender.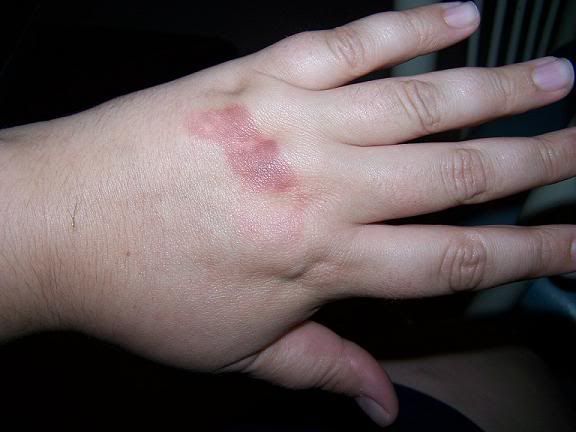 We were supposed to go do stuff today.....Log Cabin Village, trip to Frisco for kids dna kits, Butterfly Flutterby in Grapevine....I decided to do none of it today.
We are going to the park. It is such a nice day I can't stay inside. We have to swing by Aaron's dad's house to pick up the kid's coats and maybe try to find Rachel's apartment. I keep losing her phone number, but I know where she lives. Maybe see if they want to go to the park too. I don't know.
I just want to enjoy my Saturday...go to bed early and head to church in the morning. Soudns like a nice weekend to me!