Someone posted pics of the Crayon roll they had made and I thought it was so cute that I wanted to make my own! Luckily for me I had a step by step tutorial to follow, so it wasn't too hard. The only problem I ran into was that I had the wrong kind of interfacing so it's not as stiff as it could be. Sara didn't seem to mind.
I found super cute school themed fabric at Walmart.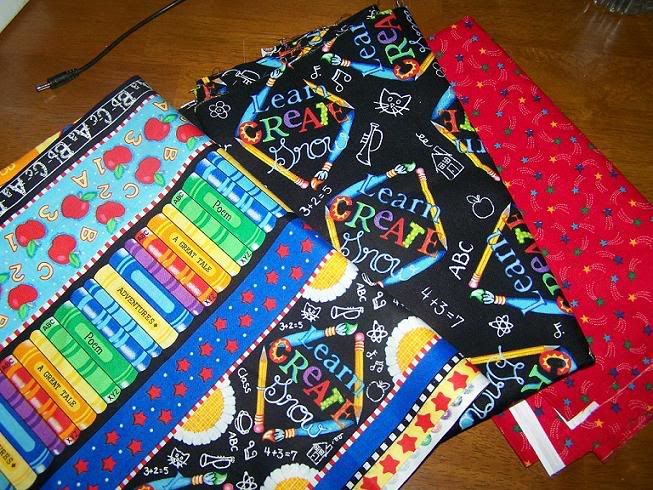 The particular one I made hold's 12 Crayon's.
Isn't it cute? I think I will use this fabric to make Sara a dress. I have some chalkboard ribbon on the way for hair bows and it would match perfectly.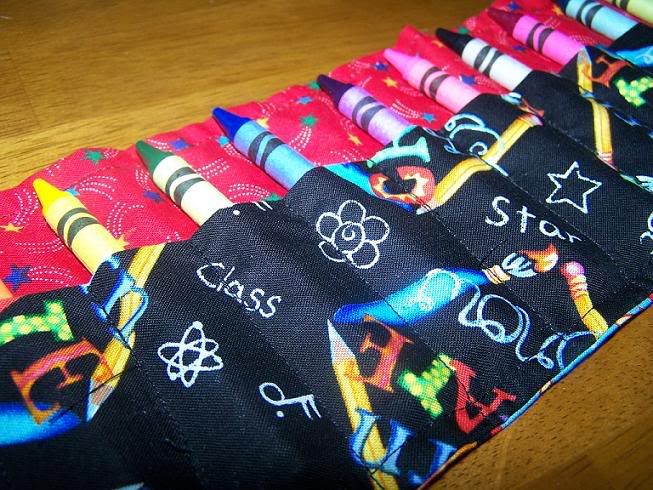 The outside of the roll. On the left you can kind of see the ribbon that is sew on to keep the roll closed.
It is so little that it can easily fit into any purse to take anywhere you go!
Sara didn't know what the heck it was. It was perfect timing because I finished up just as she asked me for some Crayons to color in her sticker book.
Her response? "wow, I like it"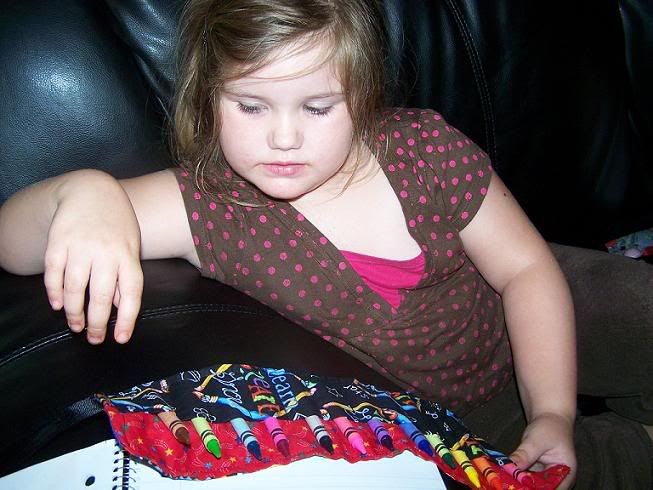 Awesome. I think that I will make some as favors for Sara's birthday party. Now I have to get back to making the girl's shirts for Emma's birthday. yee haw