I have finally resized, uploaded and am now blogging Emma's birthday party. I have over 100 pictures and I can't post them all but there is a pretty good amount here. We had her party on Sat., July 26th (her actual birthday). We started it at our house then went over to the stables to ride horses, then back to our house again!
Emma loves horses and she had the best birthday this year. She wants to go horseback riding for her next birthday too. And Sara is trying to change her tea party birthday to ride horses. But, being the Cortni that I am, I want a tea party so she's getting a tea party!
Here is Sara and Emma with Luke.
Emma holding Rachel's little baby Joseph.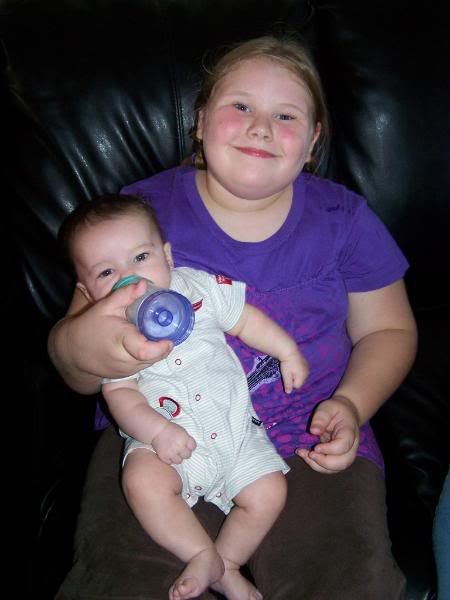 Cowgirl Sara
This is my best friend Rachel
Birthday Girl!! Cowgirl Emma!!
That dang sun!
Emma taking Luke for a ride
He didn't want to go to the stables and look at him here!
Rachel tried to ride with him for a minute but he went really fast so she got off.
My attempt at a cupcake horse. I will just buy cakes from now on. lol
My baby is 8 years old!
Here is only a small portion of the presents she got, I don't have enough room to blog them all but it was pretty much either horse stuff or Hannah Montana!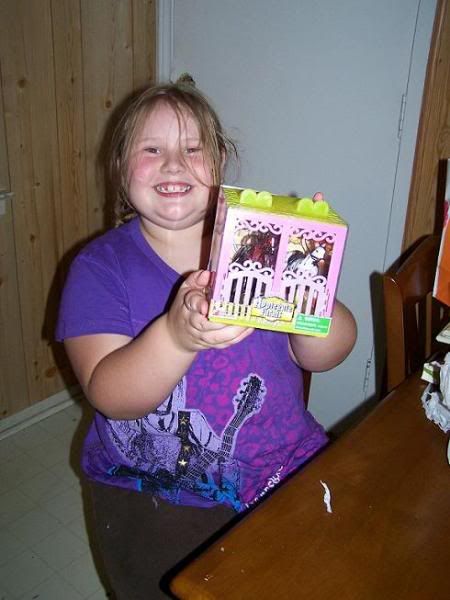 God Bless Cowgirls
This is my favorite gift, I ordered it 2 months in advance to make sure I had it for her. It's different folk stories about horses from other countries. And it comes with a cd that tells each story so you can listen and read along. It's from a company called
Barefoot Books
, which I happen to be a rep for...they have the most beautiful books and I love books.
Of course a Hannah Montana cd!! Emma loves Hannah Montana (what girls doesn't right now?)
Hannah Montana scooter!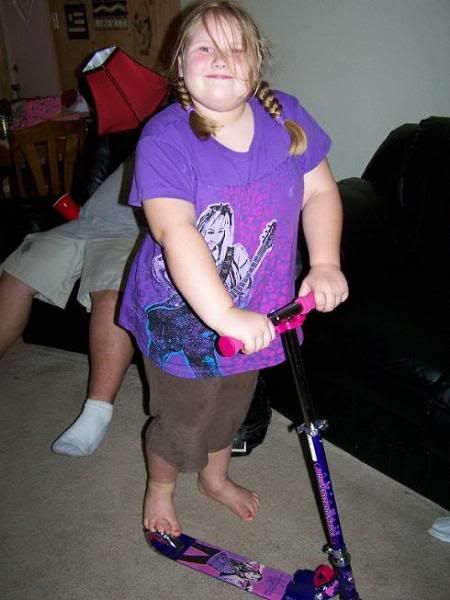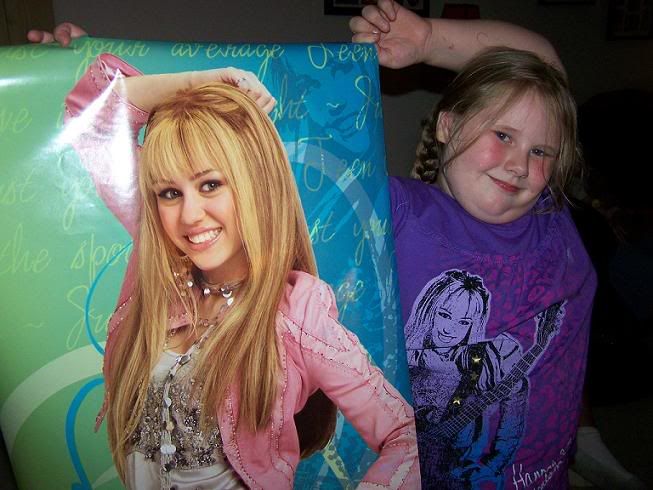 I don't know what we are going to do for her next birthday but I have a feeling that it's going to be very similar to this years.