We went to the firework's show in Lewisville last night. We have been going to that show for more than 10 years and it's still my favorite. They do the firework's over the mall and it's just a mad house! The video above is of the finale.
Last year we got going late and ended up pulling over on this deserted road because the fireworks were starting and we just had to stop. It ended up being an awesome view, so everyone went back there again this year.
This time though we were further down the road (apparently it wasn't too much of a secret because there were tons of people there). You could see the parking lot where they were lighting them off and they were popping right in front of us! It was like our own private fireworks show!! But it was incredibly loud. We will definitely go back to that spot next year.
Here are Aaron and Jeff.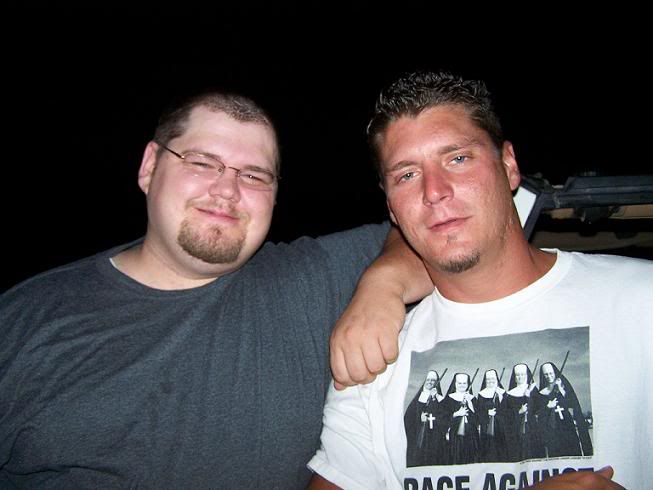 The kid's really liked the show.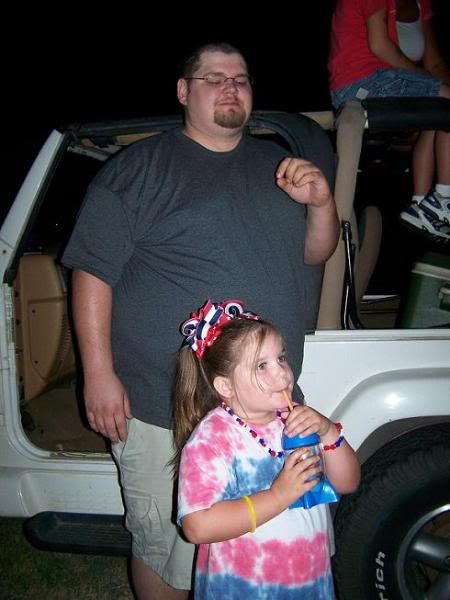 This is Kristin's husband Gary.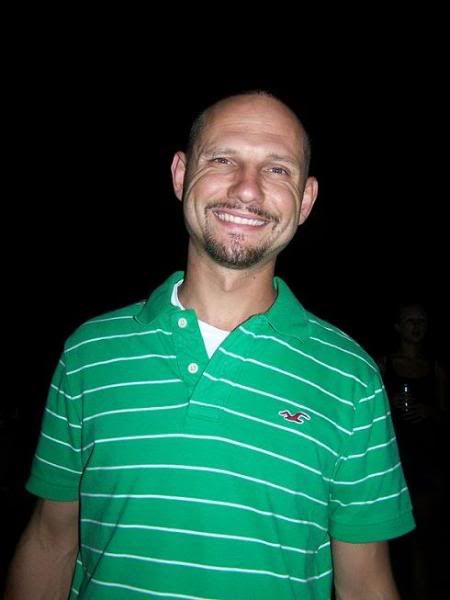 Trixie and Kyle. He kept pointing to the fireworks. You could see 3 other town's firework's from our spot and he got really excited about it.
More fireworks