So my friend Ashley completely disappeared on me a couple of months ago. I called her yesterday and left her a message and she called me back today and then came over to hang out for awhile.
The girl's were so excited because "Luke E" as they call him is their baby brother. And being the good big sisters they are, they dressed him up in their play clothes and him being the good little brother he is, let them.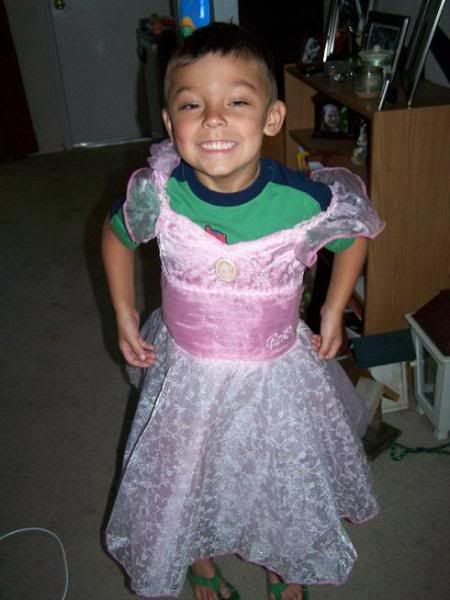 Look at how cute he is!! He is losing his little baby face. Somewhere in the beginning of my blog are pictures of him.
He was smiling perfectly normal right before I took this pic. I have no idea why he is making this face. Just one of the many wonders of Luke.
The boy looks just like his momma. I actually took a picture of her reading Horton Hears a Who to Luke and Sara, but I don't think she would appreciate me posting it. It wasn't the greatest pic in the world, especially since she's 9 months pregnant.