I found some Hannah Montana fabric at Walmart today and of course I had to get it to make Emma a crayon roll. I even found purple and teal glitter fabric to match it. She can't have it until her birthday though.
Unlike Sara's, I attached elastic to it rather than ribbon so she can close it easily.
The crayon's are actually pulled out a little. I made her deeper so she can put colored pencils or the Crayola Twistables crayons in it if she wants to.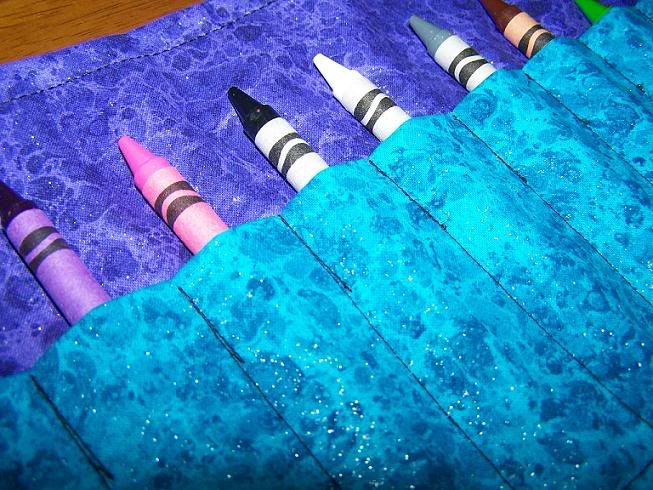 This is what it looks like all rolled up. I love it and she is going to too!!