On May 21st, Emma had her Girl Scout Award Ceremony where she was "invested" into the Brownies. She had to tell why she wanted to be a Brownie and then say the Girl Scout Pledge.
You should be able to click the box right below here (even though it's blank witha red X). It will take you to a video on Photobucket. If it doesn't work, let me know and I will take it down.
Here are the girl's before the ceremony. It was patriotic themed so I made Emma a big bow to match her new shirt.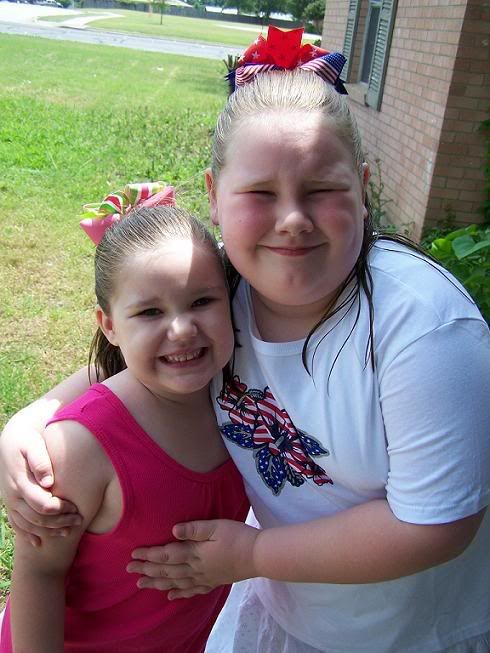 Here are all of the Try-It's (badges) Emma has earned. She recieved 12 total! Not too bad for being a Brownie for a little over a month! She really worked hard and she can earn more Try-It's over the summer if we get a Try-It Book. No problem. I also want to pick up a songbook so she is more familiar with the songs when we go back on the fall.
The girl's were all asked to bring 10 "swaps" to trade with the other girl's. Swaps are just for fun and you can pin them on your vest or a banner. Emma loves horses so she made horse themed swaps. I think they were everyone's favorite.
Up close. Aaron helped her trace a tuna can and he used my pinking shears to cut out the circles and she did the rest (it helped that all of the shapes were foam stickers). Then I attached safety pins to them and she was ready to go.