My son Anthony turned 12 yesterday. Man oh man is he growing up! He has a recent fascination with Indiana Jones so almost everything surrounding his birthday had to do with it.
It actually started because I was watching Indiana Jones and the Last Crusade one weekend and I asked Anthony if he wanted to watch it with me. He said sure and it went from there! The next day we watched all 3 original movies.
Then I went out and bought him a little Lego set and he found it in the trunk of my car...so busted. Aaron and I took him to the movies on Thursday to see the newest Indiana Jones movies...The Kingdom of the Crystal Skull.
Last night Kyle and Ashley came over and so did my mom so we had a little party for him. Here are the girl's helping me make his cake.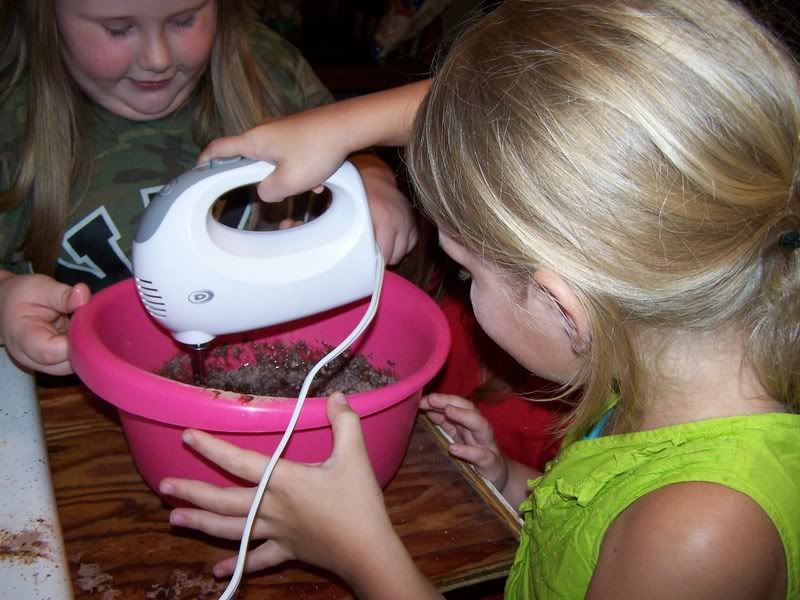 The finished product. A treasure map cake. It has the jungle, a temple and giant ants...all from the new movie.
Make a wish!!!!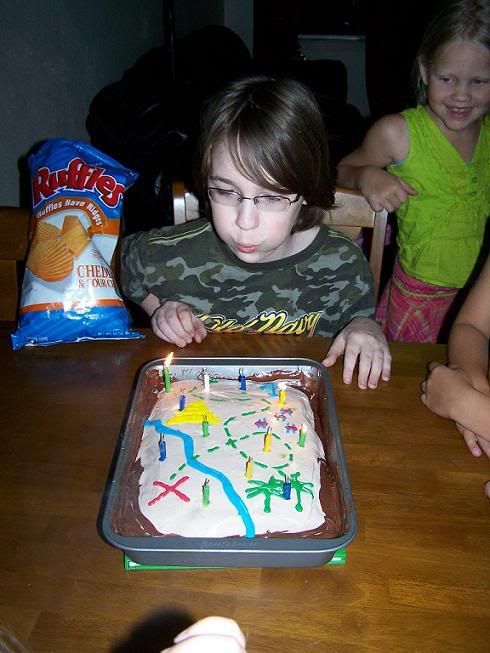 With the bigger Lego set he got. Including the one he found early, he got 3 Lego sets from us, all Indiana Jones themed.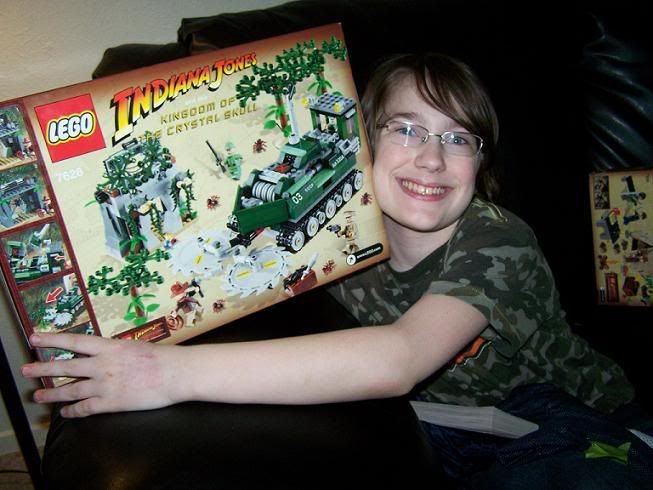 This is him opening a card with an IOU for a Wii game. I waited until the last minute to buy him Mario Kart, only to find out that they are sold out in stores...oops. So I ordered him one online from Circuit City and it will get here before Friday.
My mom also gave him an IOU for the Indiana Jones Lego Wii game that is coming out tomorrow. And she got him some cute orange swimming trunks. The girl's got him an Indiana Jones book and some new basketball clothes. This week he will also get a pair of basketball shoes, the store was out of his size so we have to try another store.