Emma Girl Scout troop is having a fall fundraiser selling canned nuts. If she sells 5 items she can earn her Nut Sale patch, 35 items will get her a plush zebra and 60 will get her a t-shirt. So if anyone wants to order from me and you are in the NRH or Lewisville area, let me know!
Here is Emma with her troop. Her troop leader made the girl's photo albums from last year and gave them out at the meeting today.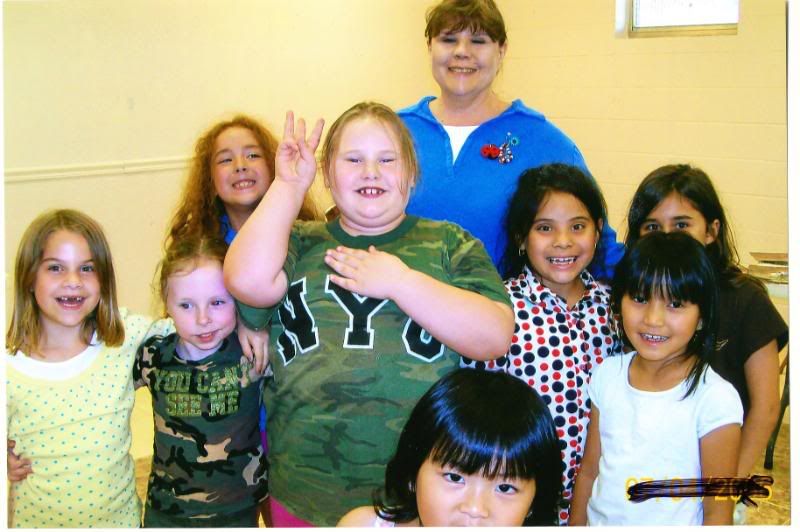 Here is a scan of the brochure they gave the girl's. I am so ordering some honey roasted peanuts and chocolate covered peanuts!!

If you click on the picture it will get bigger.