Anthony's other bento box!! All the way from Japan. It took forever to get this one! I got it cheap on ebay, and cheap bento stuff is very hard to find. Of course it is the Nightmare Before Christmas....did you know that they just came out with a special dvd of the movie? Well I guess you know one of the boy's Christmas persents.
This box is so cool. It has two compartments but the top one has a sliding divider. And I love the chopsticks, even though the boy won't use them.
He also got a seperate container to hold his
other
chopsticks and a fork and spoon.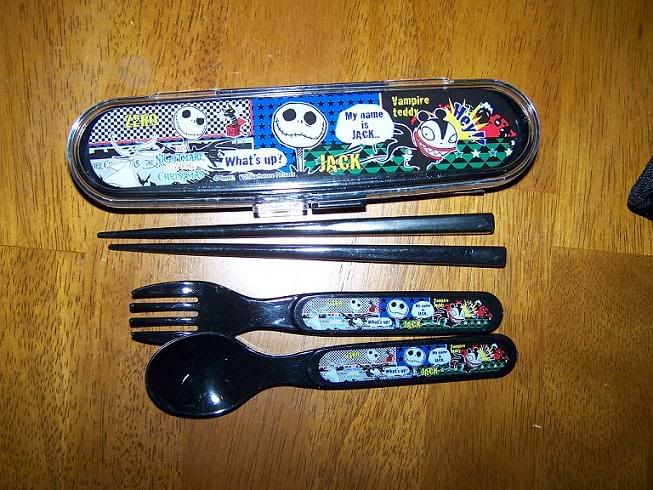 Here is my big ol' hand showing you how little the bag is. Bento stuff is way smaller than you would think. Definitely not the size of a normal lunch box. And that is a good thing!! It's all about portion control. Now all you have to do is make sure you fill it with bright colorful, healthy food and then you are all set!!